MartialExpert.com [former CoolShack.Com] has earned many coveted International Awards and is very grateful to some people who have helped us. Listed below are some of the Awards that we have won and comments !. Most of the visitors/martial artists who visit CoolShack.com have always said that it has given them the ultimate resource for Martial Arts and its completely free !. Its without doubt the "Best Martial Arts Site" ever developed !..

Awards earned by former CoolShack.com :

'World Best Website Nominee' !.


'Best of the Web 2001' [Bronze Award] !.

'IMAAC - International Martial Arts Award' By martialartsawards.net
Comments : We enjoyed our visit to your site.
The council of the IMAAC appreciates your performance.
As a result of your hard work we have considered a
( 5 ) star ( X ) silver award !.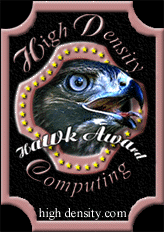 'High Density Hawak Award'
Comments : Hawk Award Winner Notification

You qualify for our Bald Eagle Award, which is given out to the best site. After that, the Golden Eagle Award for the month's best site. So, good luck!

Sincerely,
Tom
High Density Computing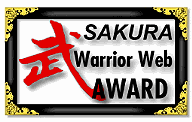 'Sakura Warrior Web Award'
Comments :
Hello,

Congratulations. After reviewing your site you have been awarded with the Sakura Martial Arts Supply Co. Warrior Web Award.

---
Credits :
I am very thankful to some masters/experts who have helped MartialExpert.com [Former CoolShack.com] with their valuable suggestions and dedication to the art :-) Here are some :
Master Renshi Kaveri Mohan -- My Fist Martial Arts Master under whom I learned 'Full contact Karate' and earned a Black Belt !.
Sensei G.S GopaKumar -- My teacher in South India [Kerala] until Dec 2003 Wonder martial arts master in different arts !.
Sibak Marcus Turner : www.RenigarKenpo.com - Currently learning under him in Columbia , South Carolina, USA. And other great instructors such as Sibak Dana Sharp , Sibak Robert Maynor , Sibak Eddie Thomson.
Joe Lewis email : joe@joelewiskarate.com -- World Champion & Father of American Kickboxing.
Arnold Howard email : arnoldhoward@yahoo.com -- Author of some good MA Books.
Mr. Manu Ramesan email : manuramesan@hotpop.com -- He has composed some awesome midi music files for coolshack.com. A great, young musician.